QUESTIONS? CONNECT WITH PUZZLE RIDES
FOLLOW US ON SOCIAL, LEAVE US A REVIEW, DROP US A LINE
We'd love to hear from you!
Welcome to Puzzle Rides – your one-stop destination for fun, interactive, and challenging puzzle hunts and scavenger hunts! Connect with us to stay up-to-date with all the latest happenings and exciting events. Here's how you can get in touch:
1) Follow us on social media: Stay updated with all the latest news, updates, and behind-the-scenes action by following us on Facebook, Instagram, and TikTok. Our social media pages are packed with exciting content that will keep you engaged and entertained.
2) Share your experience: We love hearing from our community of puzzle enthusiasts! Share your experiences, brag about your accomplishments, and connect with like-minded folks in our Facebook group. Be sure to tag us in your posts and use the hashtag #puzzlerides to get featured on our page.
3) Reach out to us: Got a query, feedback, or suggestions? We're always happy to hear from you. You can drop us an email at [email protected] or use the contact form on this page to get in touch.
At Puzzle Rides, we're dedicated to providing you with the best possible experience. So, join our community today, and let's embark on an exhilarating puzzle journey together!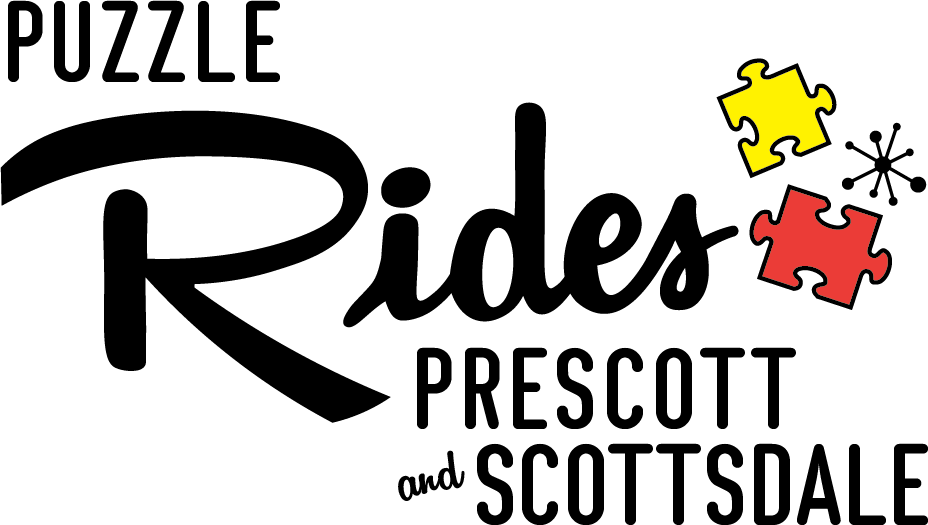 Two locations to serve you: Prescott & Scottsdale, Arizona