Puzzle Rides is an adventure game where players are taken on a route they determine via golf cart and have to use teamwork, along with elements of the route, to solve a series of puzzles before time runs out! Like an escape room, you only have a limited amount of time to reach your final destination! Now in Prescott and Scottsdale!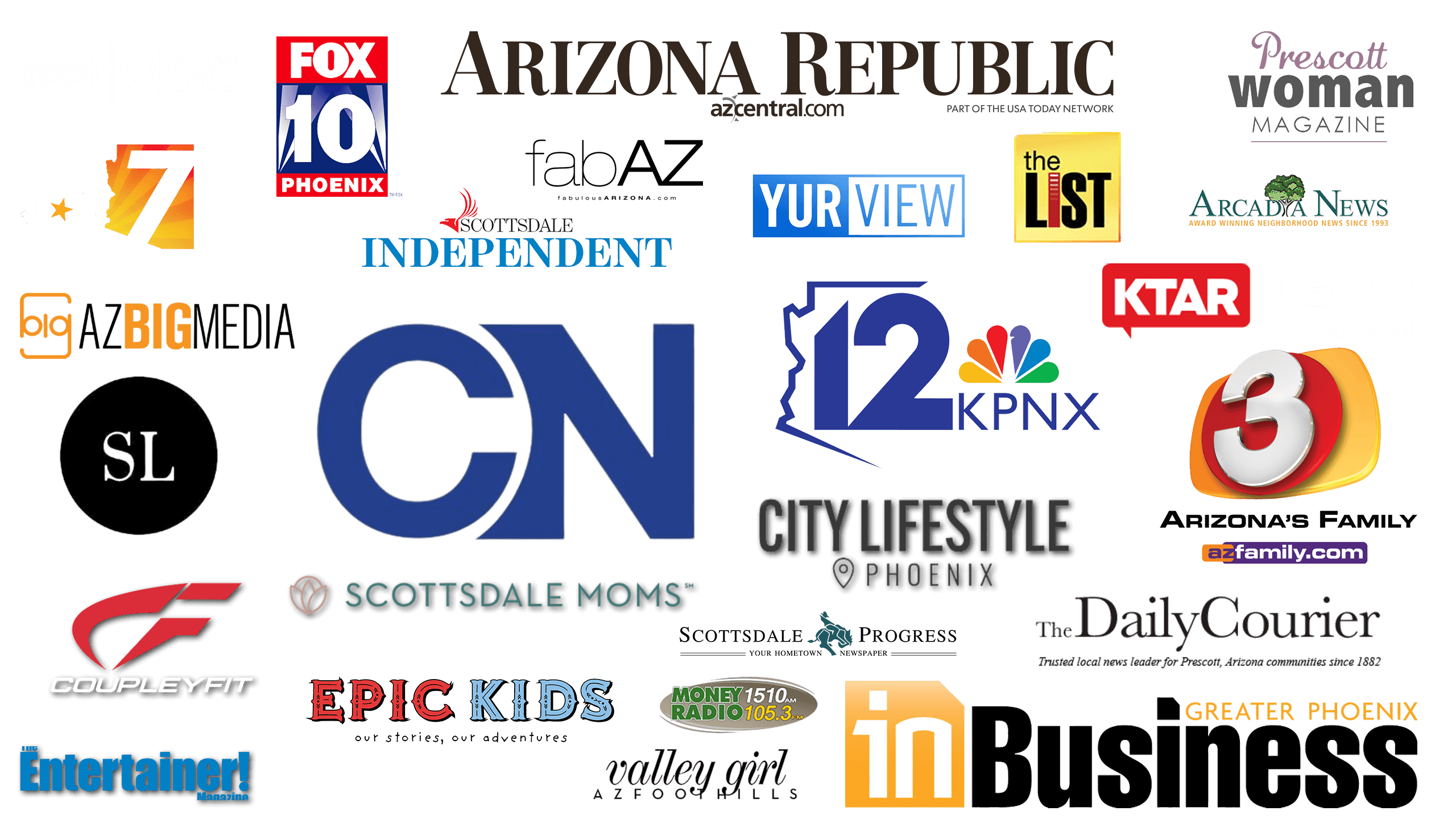 ADVENTURE AND FUN ON A GOLF CART
Puzzle Rides is sure to provide fun for all ages 5 and up in an outdoor adventure! Unlike tours where you sit and listen, on a Puzzle Ride you're the star of the show! Our puzzles are classic; we like to say any 5th grader could solve them!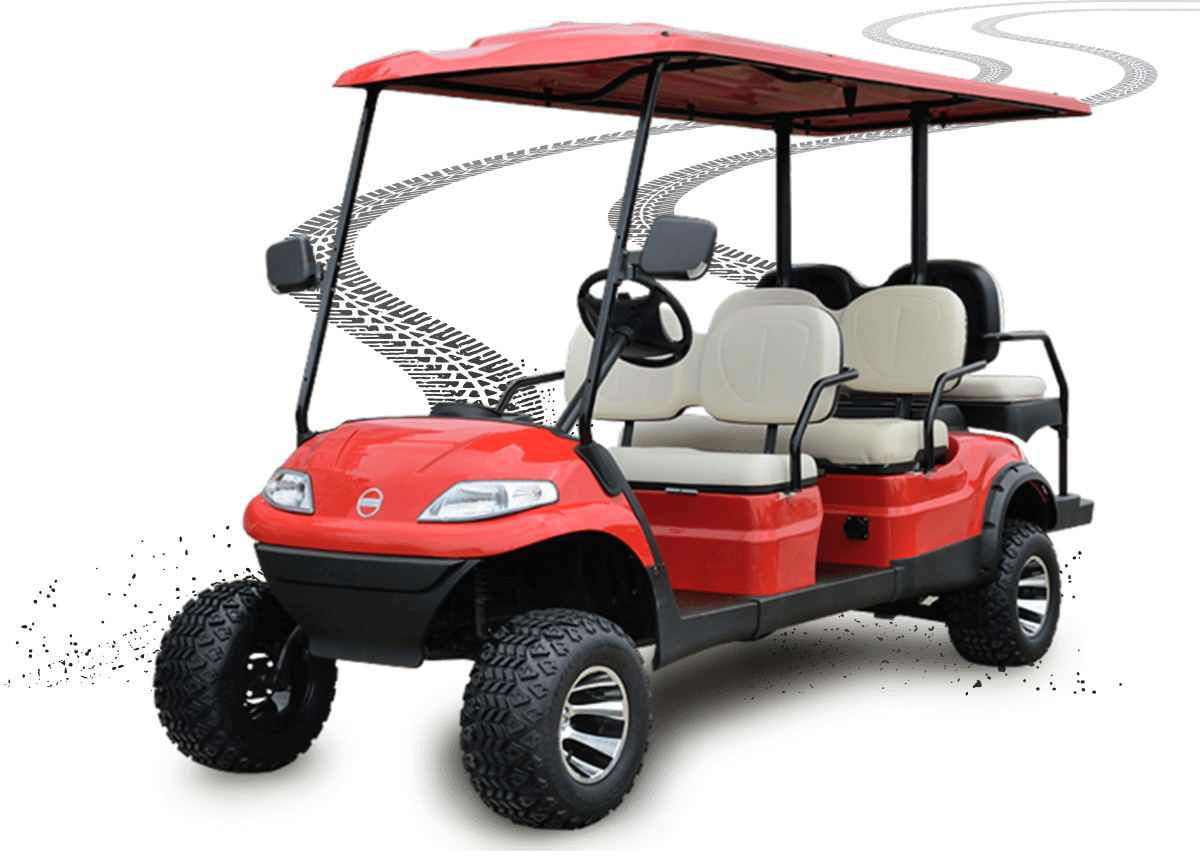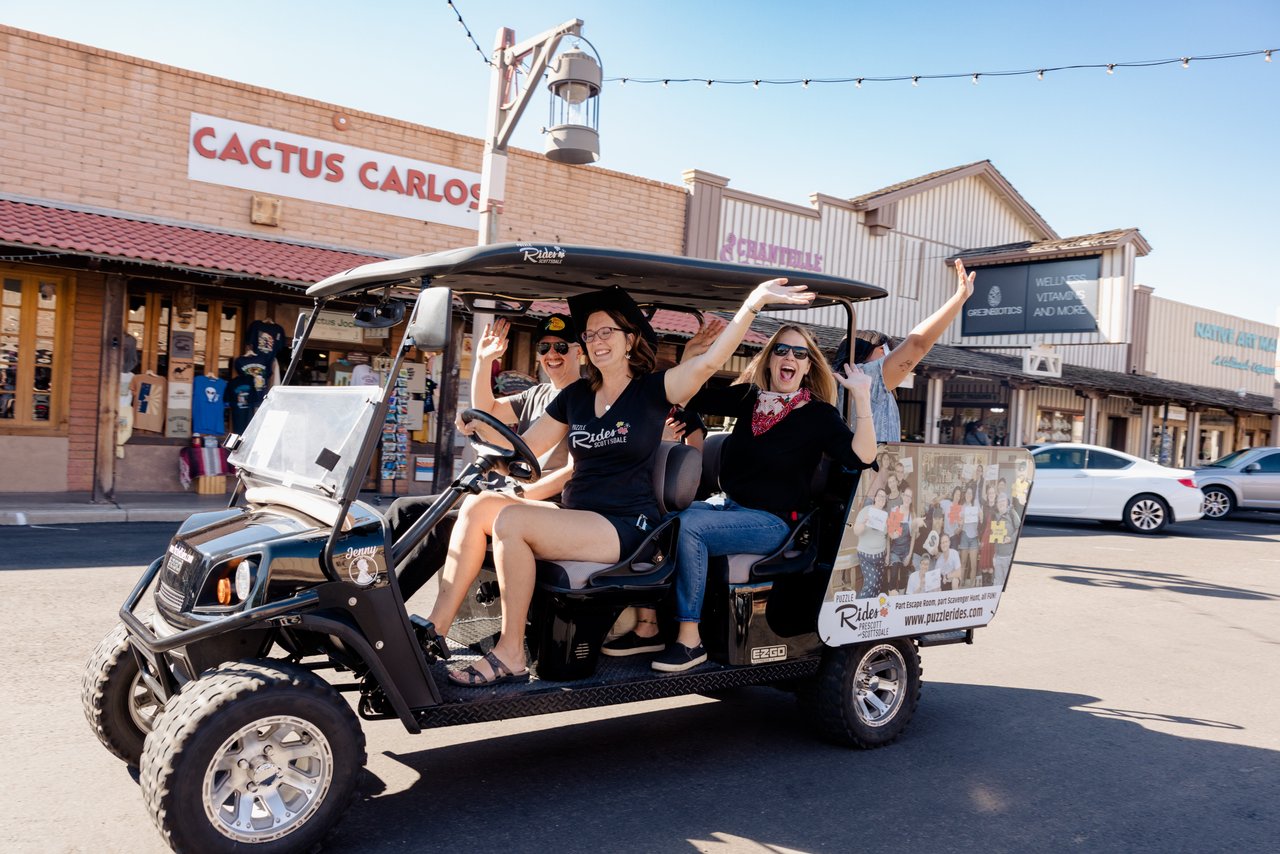 The hottest thing to do in Scottsdale? Puzzle Rides! We're based in Old Town Scottsdale, and run even when the mercury is soaring! No mere tourist attraction, you choose your adventure – something no tours do!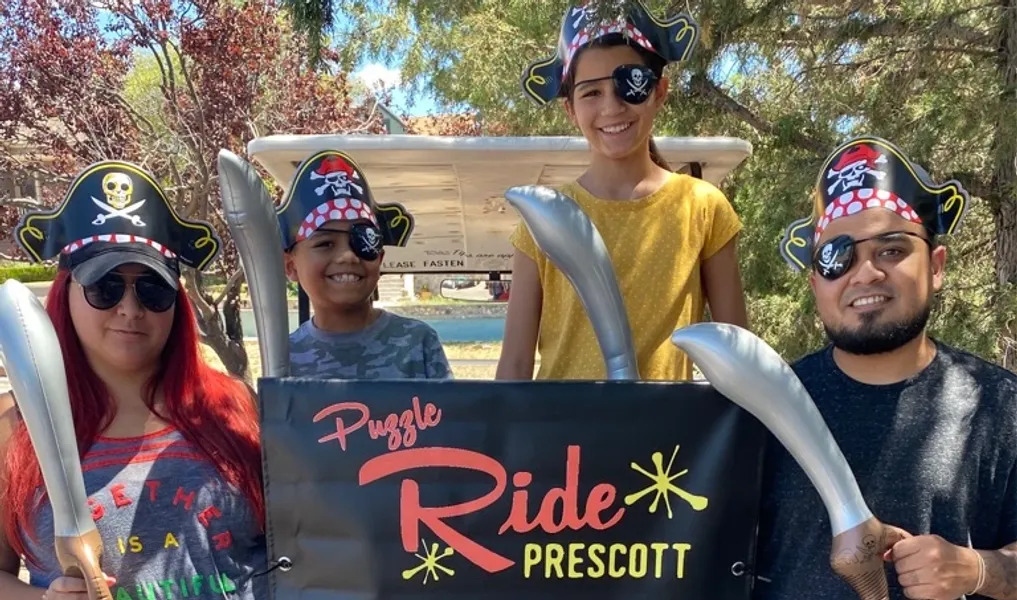 We're open year-round in the mountain town of Prescott! Our Puzzle Rides are located in the historic downtown area and reveal the hidden secrets of this tourist destination!
You Asked For A 21 and Older Ride!
Check Out Our

Pub Crawls!
TEAM BUILDING & LARGE GROUPS
No matter how big (or small) your team is, we have some of the most fun and unique team building experiences to be found!
Now open in Columbus, Ohio!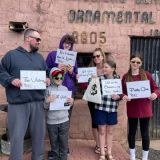 Nicole Trela
We had a blast! Even the kids loved it and are begging to go back!


Amy C
This activity far surpassed our expectations!! Shawna was amazing, entertaining and funny!! Didn't let us give up and we LOVED every minute of our scavenger hunt/ escape room/ zoom around town in a golf cart!!
Thank you for an enjoyable evening!! We will return to try the Haunted ride in October!!


Shana Lujan
This is a MUST do!! So much fun and a great outdoor activity. Highly, highly recommend! Perfect for all ages and they have different themes. I can't wait to do it again!


Jewels Newland
OMG, one of a kind experience. I highly recommended this to anyone looking for something new and fun to do with a group of people! Fantastic!

On all rides, children under the age of 16 MUST be accompanied by a paid participating parent or guardian.
NO CHILDREN UNDER THE AGE OF 5 ARE ALLOWED TO RIDE ON THE CARTS PER ARIZONA CAR SEAT LAW.